You can turn your vehicle into cash and keep driving your car!  Get the cash you need and still drive your vehicle as much as you want.  Thrifty Loans offers quick and friendly service!
We have locations in Shreveport, Bossier and Ruston, LA for your convenience.  Find your closet location below and call or visit us to get started.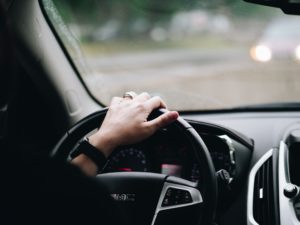 Get Started:
Clear Vehicle Title

Vehicle has no liens. Title is in your name.

Driver's License or Social Security Card
Most Recent Pay Stub

Retirement Award Letters are accepted.

Bill in your name
Recent Bank Statement
Spare key to vehicle
Proof of car insurance

Amount Borrowed
Lien Fee (Due up front)
Fees
Payback
Late Fee**
$500
$114.50
$95*
$595*
$29.75*
$700
$114.50
$95*
$795*
$40*
$1,000
$114.50
$99*
$1,099*
$55*
$1,400
$114.50
$111*
$1,511*
$75*
* Estimated. Fees may vary.
** Late Fee will be added to all accounts that are 10 days late.
There are a wide variety of loan products available in the marketplace, so your choice of lending products should match your financial needs.
Small-dollar loans used over a long period of time can be expensive.
Call or Visit One of Our Convenient Locations to Get Started
Shreveport, LA
6715 Pines Road
Suite # 105
318-688-9030
3101 Bert Kouns*
318-688-9992
1288 N. Market St.*
318-221-1199
3434 Youree Dr.*
318-219-0501
1401 Hollywood Ave.*
318-219-8413
Bossier City, LA
3000 East Texas*
318-752-9191
Ruston, LA
1003 E. Georgia Ave.
318-242-9491
*Located inside Thrifty Liquor
Store Hours
Mon 9am-6pm
Tue Closed
Wed 9am-6pm
Thur 9am-6pm
Fri 9am-6pm
Sat Closed