Being in a money crunch can leave you feeling hopeless. Luckily, there are options that can help you overcome these challenges. Payday cash loans allow you to borrow money so you can pay for certain expenses like car repairs, medical bills, and more. With these loans, your loan payback is determined by your next payday and late fees are added to all accounts that are 1 day late.
If you are you looking for quick and reliable payday loans, then you're in the right place.  Do you have an open and active checking account? A valid state issued ID and source of income? If you meet the requirements below then you're in luck.  Thrifty Loans has locations throughout Shreveport, Bossier and Ruston, LA.  Find your closest location below and call or visit us to get started!
Apply Now!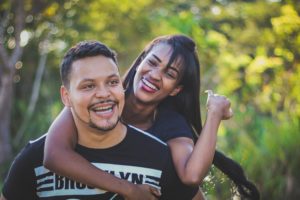 REQUIREMENTS:
Checking Account Statement

account must be open for 60 days
must be with a local bank
must be the most recent statement showing 30 days of activity
must not have more than 4 NSF/Overdraft charges in the last 30 days
must show twice the amount of the loan in deposits over the last 30 days
we cannot accept temporary checks

Most Recent Paystub

on job at least 3 months
must bring home at least $800 per month
SSI must have awards letter
SSI must be direct deposit into the checking account

Driver's License
Utility Bill

in your name
addressed to your home
Amount Borrowed
Payback*
Late Fee** (per day)
$50
$72
$.07
$75
$102
$.10
$100
$132
$.13
$125
$162
$.16
$150
$192
$.19
$175
$222
$.22
$200
$252
$.25
$225
$280
$.28
$250
$305
$.30
$275
$330
$.33
$300
$355
$.35
$325
$380
$.37
$350
$405
$.40
* Loan payback is determined by your next payday.
** Late Fee will be added to all accounts that are 1 day late.
There are a wide variety of loan products available in the marketplace, so your choice of lending products should match your financial needs.
Small-dollar loans used over a long period of time can be expensive.
Call or Visit One of Our Convenient Locations to Get Started
Shreveport, LA
6715 Pines Road
Suite # 105
318-688-9030
3101 Bert Kouns*
318-688-9992
1288 N. Market St.*
318-221-1199
3434 Youree Dr.*
318-219-0501
1401 Hollywood Ave.*
318-219-8413
Bossier City, LA
3000 East Texas*
318-752-9191
Ruston, LA
1003 E. Georgia Ave.
318-242-9491
*Located inside Thrifty Liquor
Store Hours
Mon 9am-6pm
Tue Closed
Wed 9am-6pm
Thur 9am-6pm
Fri 9am-6pm
Sat Closed